UNBELIEVABLE HARBOUR BRIDGE DOLLAR WITH ALL FOUR MINTMARKS
Never seen before on Ebay and a first for us at Joe King Numismatics!!!!
One of the rarest coins ever seen on ebay.
A 2007 Harbour Bridge Dollar struck by all four portable presses!!! Can you believe it?
We guarantee you will never see one like this!!!!!
A blue chip investment item.
For more information on Australian coins and varieties, see my
About Me
.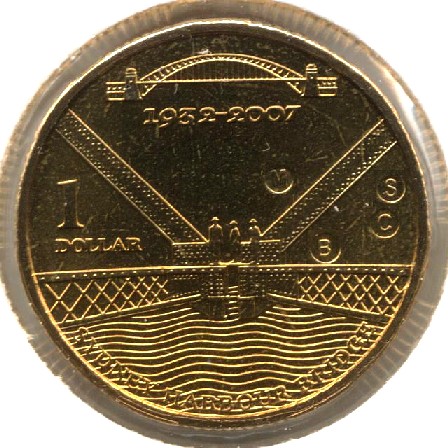 ---
---
Orders can be combined to save postage.
Delivery in Australia:
I prefer to send orders by registered post ($A5 for individual coins and groups of coins that will fit into a padded bag to be sent registered, at cost for heavier items) but for smaller orders will send by normal mail for $2.00 (but any loss will be that of the purchaser).
Payment:
All cheques must be in Australian Dollars. Items will not be shipped until cheques are cleared.
Return conditions:
If you are unhappy with this item for any reason whatsoever, please return it and we will relist the item and keep your money.
Feel free to email me if you would like a more detailed scam.
---
We at Joe King Numismatics reserve the right to end this auction early if anyone takes it seriously and actually bids.